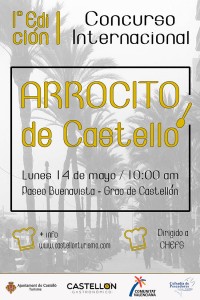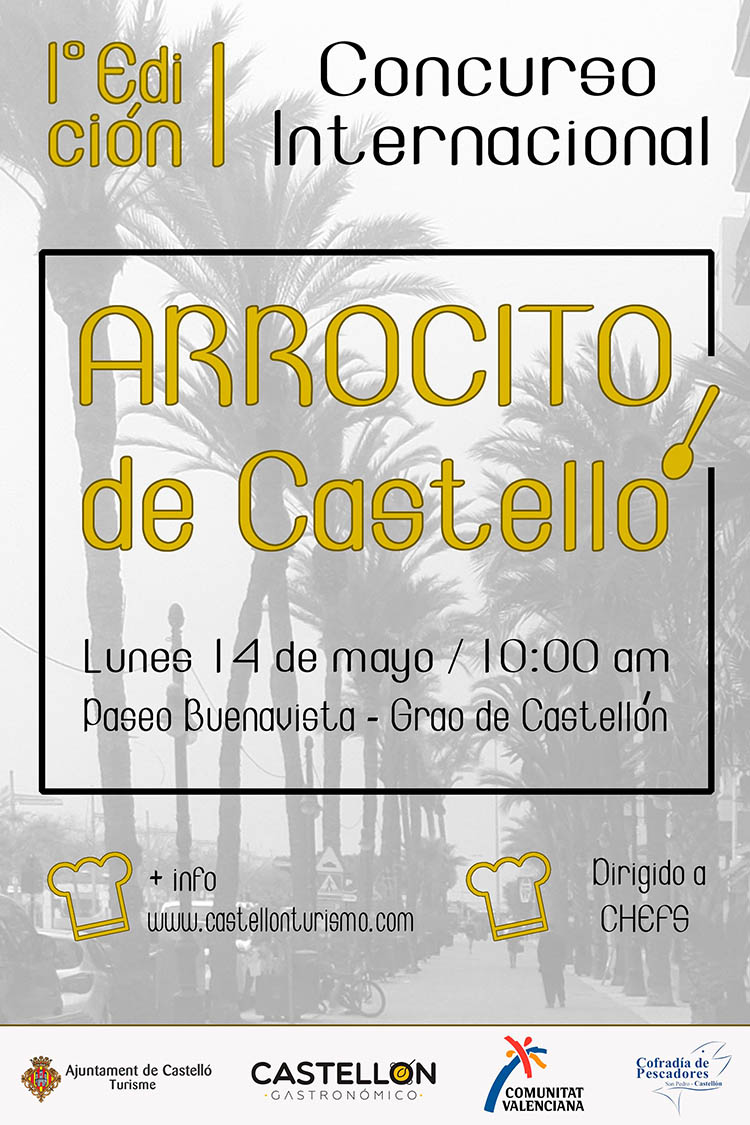 On the 14th of May, the I International Contest 'Arrocito de Castellón' was held, a contest that sought, precisely, the best rice cooked by the 20 participating chefs following a recipe proposed by Michelin star chef Miguel Barrera.
From early in the morning the 20 participants took pains to elaborate the proposed recipe and create their proposal to get the award that would accredit them as the best rice cooks in Castellón that can be enjoyed in the city.
The participants in this I International Competition 'Arrocito en Castellón' were 11 restaurants in the province of Castellón, eight that came from other points of the Valencian Community and a restaurant in Castilla-La Mancha, which faced the wood fire to get elaborate the best proposal with the standards set by the organization.
The jury was composed by Miguel Barrera, chef of the Cal Paradís Restaurant (Vall d'Alba); Raúl Resino, from Raúl Resino restaurant (Benicarló); Kiko Moya, from the restaurant L'Escaleta (Cocentaina); Bernd Knoller, from the restaurant Riff (Valencia); Begoña Rodrigo, from La Salita restaurant (Valencia); Rafa Soler, of the restaurant Audrey's (Calpe); Nazario Cano, from El Rodat restaurant (Jávea); and María José San Román, from Monastrell restaurant (Alicante). In addition, the councilor of tourism Patricia Puerta also participated in the jury; Inés Casanova, technician of the Municipal Tourist Board; Cuchita Lluch, academic of the Royal National Academy of Gastronomy; Manuel José Rodríguez, President of the Gastronomy Academy of the Valencian Community and gastronomic journalists Pedro García and Paco Alonso.
Among all of them they chose as winner Borja Jesús Llidó, from El Chato Gastrobar de Artana, while the second place was occupied by Fernando Piris, from La Mar Salà restaurant in Cullera. Finally, the third place and consequently, the third best 'Arrocito de Castellón' was for Guillermo Aguilar, chef of Los Arroces de Guillermo (Argamasilla de Calatrava, Ciudad Real).
To compete the chefs had to use the ingredients proposed by Miguel Barrera, which consisted of extra virgin olive oil, tomatoes, garlic, artichokes, pungent sepionet, Castellón prawns, monkfish, fumet prepared by the chef and Valencian rice J. Sendra.
With this first Contest of the 'Arrocito de Castelló' a gastronomic adventure has begun that will be repeated in later years and that will bring to Castellón and province some of the best chefs in the world to offer their version of this dish so ours and that both like.
Image gallery of the "I Contest Arrocito de Castelló"