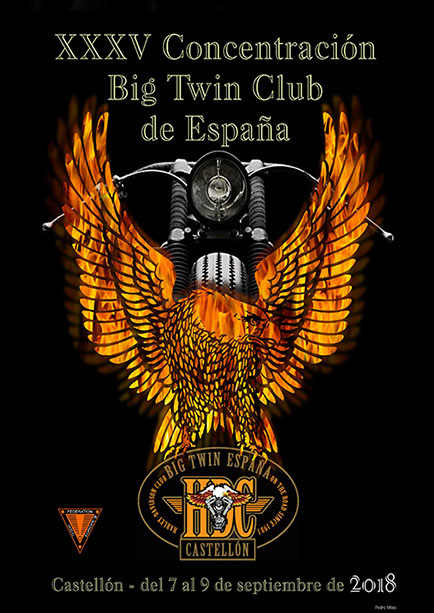 XXXV Concentration Big Twin Club of Spain 2018
During the days 7, 8 and 9 of September will be held the XXXV Big Twin Club of Spain 2018, one of the most anticipated events of the summer in the Grao of Castellón.
Dozens of Harley Davidson fan clubs will gather at the Pinar Park, meeting around their fondness for the Custom bikes of the popular American brand.
On Thursday, September 6, the press conference will take place at the town hall, at midday, but the event will begin the following day, Friday, September 7, with the first acts. This day and Saturday September 8 will be when you can see all the custom motorcycle models that participate in the event. There will also be 'biker' parties and concerts in El Pinar in the establishments of the beaches of El Grao.
Schedule of the Big Twin 2018 Concentration