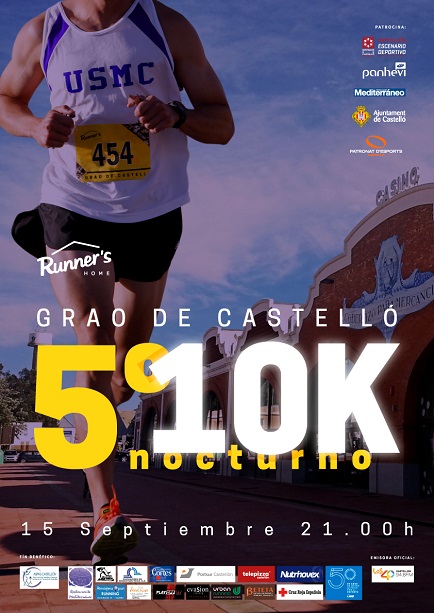 5th 10K Nocturne Grao de Castelló
The next day of September 15 will be held the fifth edition of the night test of the 10K of the Grao de Castellón.
The test is organized by C.D. Runner's Home, in collaboration with the collaboration of the City Council of Castellón, Tenure of the Mayor's Office of Grao, Sports Board, the Provincial Council of Castellón, the newspaper Mediterráneo, Panhevi, the Grao Runners athletics club and various private entities.
In this popular event all those over 18 years old can register and they will have to travel a distance of 10,000 meters for a route that will run through the Grao de Castellón.
[button link="https://www.castellonturismo.com/wp-content/uploads/2018/08/REGLAMENTO-10-K-NOCTURNO-GRAO-CASTELLON-2018.pdf" button_color="#000000″ button_icon="fa fa-arrow-right" target="_blank"]
See regulation of the test
[/button]