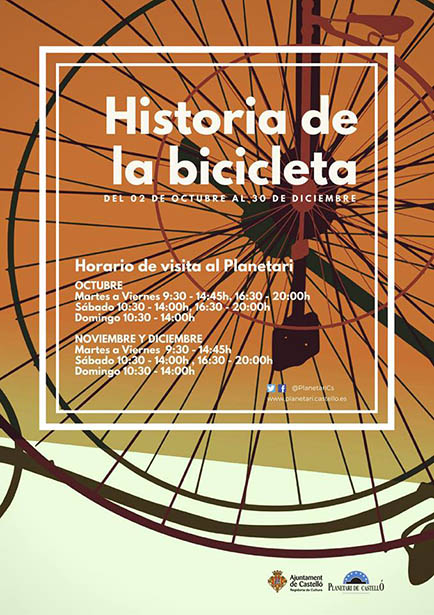 History of the bicycle in the Castellón Planetarium
The Planetarium of Castellón presents several temporary exhibitions throughout the year and the month of October has scheduled an interesting exhibition that shows the history of the bicycle from its origins to the present.
"History of the bicycle" offers the possibility of seeing some of those first historical bicycles and checking how they have evolved over time to reach the most current models.
The exhibition will be open from October 2 until December 30, with the hours you can see on the poster. Admission is free and is a good plan to visit the facilities of the Planetarium and complement the viewing of the sessions of the Planetarium.