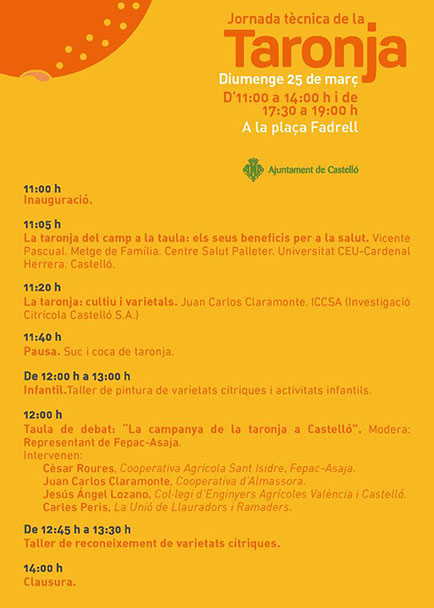 Technical Conference of the Orange
We remind you that next Sunday, March 25 from 11 a.m. to 2 p.m., in Fadrell Square, in Castellón, the Technical Day of Orange will take place.
The access is completely free and you can enjoy an exhibition area of agricultural machinery and gardening, talks and discussion table, tasting orange juice and coca, area workshops and children's activities and an orange market with stalls selling fresh and native oranges.
Are you interested in recognizing our autochthonous citrus varieties? Do you know what benefits it is to consume fresh oranges? These questions and many more curiosities you will find in this event that is organized in order to promote, promote and make known our varietals.
A complete day to enjoy with family and friends.