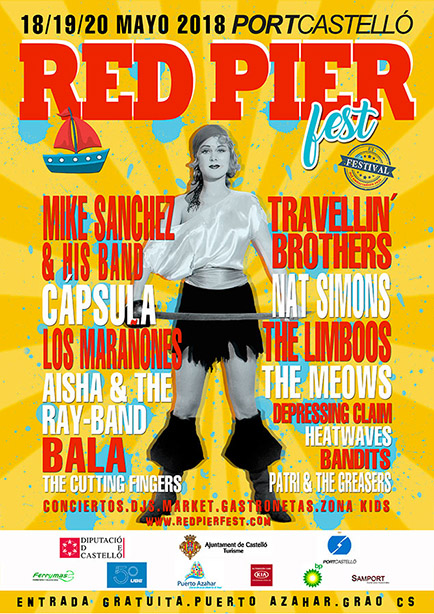 Red Pier Fest 2018
During the days 18, 19 and 20 May, the Moll de Costa de PortCastelló will be the great stage where the Red Pier Fest 2018 will be held, the second edition of this festival. Rock, Blues and other styles of music will be the protagonists of one of the essential events within the Festivals of Castellón circuit.
The participation of groups like The Limboos, Bala, Capsula, Travellin'Brothers, Mike Sanchez, The Meows, Aisha & The Ray-Band, The Marañones and Nat Simons will perform on stage, but the Red Pier Fest will have other spaces and activities .
A market, a children's area with workshops and activities focused on the youngest and an area of gastronetas to recover strength and return to the concerts with more enthusiasm. The market area and 'food trucks' will also include disc-jockeys to entertain the ride among the different proposals that will be exhibited there.