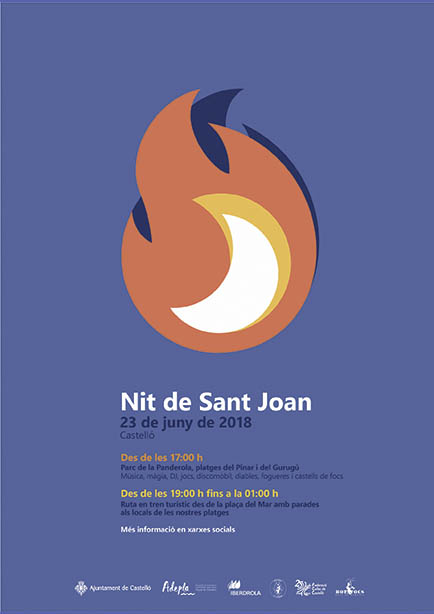 Night of San Juan in the Grao de Castellón
The magical night of San Juan, which will be held next June 23, will be full of musical events and entertainment designed for families. The Grao de Castellón will be the place where the events of this special celebration will be concentrated, where the sea and the fire have a special role.
Magic shows, concerts, DJ sessions and activities for the whole family will take place on all the beaches of the Grao de Castellón, which also starts its patron saint festivities in Sant Pere.
From Grao de Castellón itself, passing through Pinar Beach and Litoral Park, Gurugú beach and Serradal beach, a large number of events have been programmed that will culminate with bonfires and various pyrotechnic and musical performances.
You can see the full program in the image below.
PROGRAM OF THE NIGHT OF SAN JUAN IN THE BEACHES OF GRAO DE CASTELLÓN