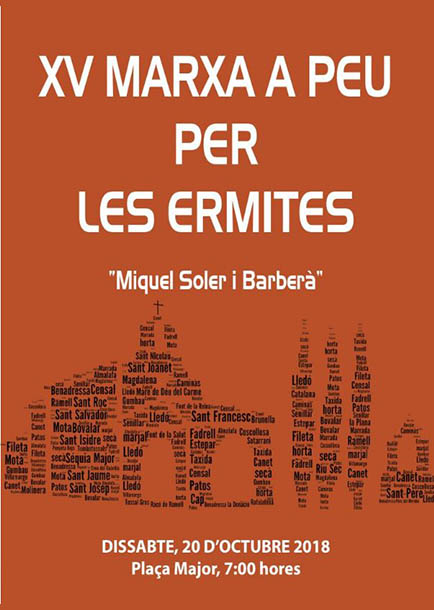 XV

Marxa a peu per les Ermites
Next Saturday, October 20 will take place the 'XV Marxa a peu per les Ermites', which will travel the path that will take us through the different hermitages of Castellón. The march will last approximately 6 hours and 45 minutes and will have a distance of 21.43 kilometers.
The running time will be about four hours, while the stops and stops at the hermitages will take 2 hours and 45 minutes. In each of the stops you will know a little better the history of the hermitages of Castellón and the history of each of them.
To sign up for the 'Marxa a peu per les Ermites' you have to go to the 'Area de Regidories' of the town hall. The registration fee is 3.05 euros and a participation of 900 people is expected.
Schedule of

Marxa a peu per les Ermites