Bullring of Castellon was opened on July 2nd, 1887, constructed by D. Manuel Montesinos Alardins, for the owners: D. Hipólito Fabra, D. Joaquín Calduch, D. Juan Fabregat, D. Joaquín Fabregat, D. Luciano Ferrer and D. José Ripollés. The sculptor D. José Viciano Martí made a medallion in bronze that highlights a bull head for the main facade, the same who built the statue of King Jaime in our city.
It has a capacity of 13.000 spectators, and occupies a surface of 10.185 square meters. He presents a front with big arches of moulded brick in the low plant, corresponded by large windows bíforos in the superior.
The first bullfight was held on July 3, 1887, with bulls of the livestock of the Duke of Veragua, to the "kings" of bullfighting "Lagartijo" and "Frascuelo". Packed to the rafters, that day Castellón was a big capital on a day of bulls.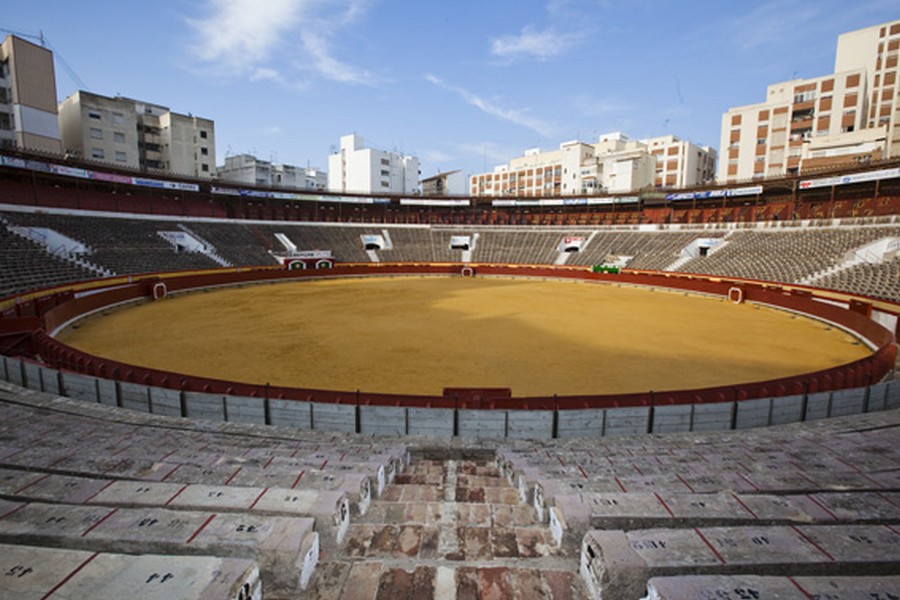 Av. Pérez Galdós, s/n
12003
Castellón
tel.:
+34 964 24 79 44
More information in:
web:
www.plazadetorosdecastellon.es
Free access - Alone visitable the exterior