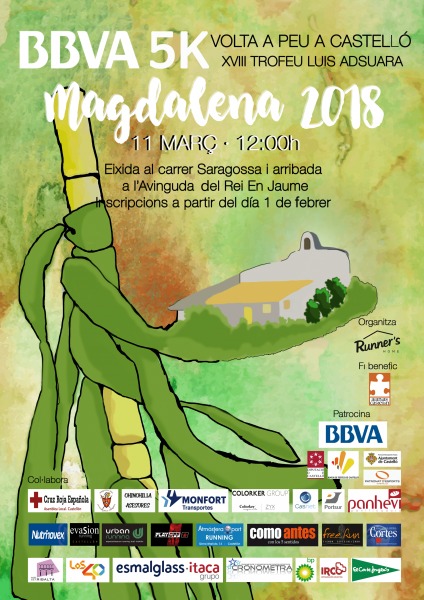 Stage on foot in Castelló. XVIII Lluis Adsuara Trophy
On Sunday March 11th will take place the Volta a Peu to the City of Castelló – XVIII Luis Adsuara Trophy that is celebrated on the occasion of the Magdalena festivities.
The race will start at 12 noon on Calle Zaragoza, will travel 5 km. of urban circuit, and will end in the statue of King D. Jaime of the avenue with the same name.
You can know more details about this race in this link.