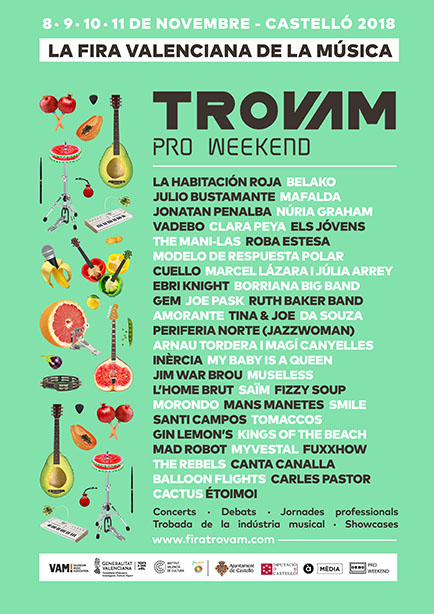 Trovam Pro Weekend
The new edition of the Valencian Music Festival Trovam! Pro Weekend will take place on November 8, 9, 10 and 11 and will feature several important names in national music, with a significant presence of Valencian groups. One of the main groups that will participate in this meeting is The Red Room, one of the most interesting proposals of the Trovam! Pro weekend.
Groups from other areas of Spain will also be present, such as the Basques Belako, the Catalans Ebri Knight and the Galicians Kings of the Beach, among many others. You can check the complete list in the Festival poster and buy the tickets for the Red Room concert on November 10 at the Auditorium and Palau de Congresos de Castelló in following this link: The Red Room Tickets and the Ruth Baker Band.
The Trovam! Pro Weekend will offer four days of music in the city of Castellón with national groups from different parts of Spain, as well as debates, meetings of the music industry and other activities within a professional conference for musicians.