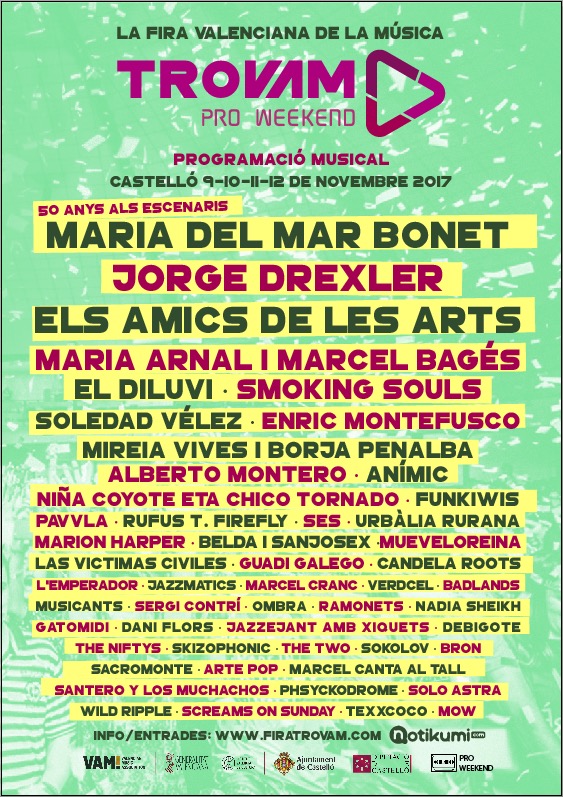 Trovam Pro Weekend
The Valencian Music Fair Trovam Pro Weekend is a musical event held annually in Castellon de La Plana to raise awareness of the vitality of Valencian music and serve as a professional meeting place for the sector.
In its 5th edition, the Trovam! is consolidated as the most important professional event in the music industry in the Valencian Community. Live performances, debates, conferences, and an outstanding presence of programmers, musicians, promoters, managers and all the agents that are part of the musical value chain will meet Castellón and guarantee success, a call that aims to make the music one of the key elements in the social, cultural and economic development of Valencians.
The musical performances will occupy several public spaces of the city: Auditorium, Main Theater, Plaza Mayor, Plaza Santa Clara, Huerto de los Corderos, and will make the music the main driving force of the city for four days.