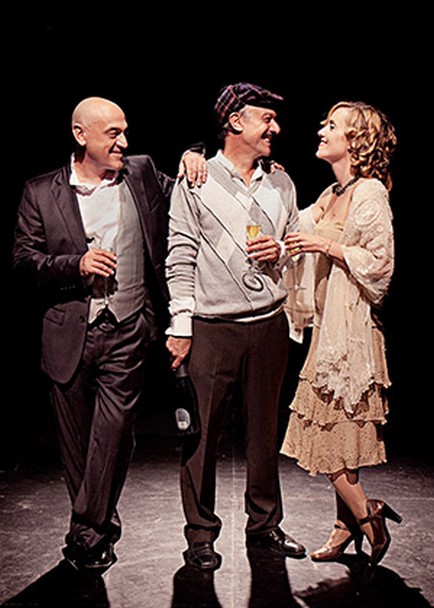 'Shakespeare en Berlín' in the Main Theater
Berlin 1933. This is the story of three friends, Martin and Elsa (a couple of young people linked to the world of German cinema of the time) and Leo, a theater actor of Jewish descent. All three share the happy life of the 30s. The cinema of the UFA studios, the theater and the Berlin cabarets … but all that will be truncated by the arrival of Nazism to power.
PRODUCTION: Arden Productions
DRAMATURGY AND DIRECTION: Chema Cardeña
INTERPRETERS: Iria Márquez / Juan Carlos Garés / Chema Cardeña
GENRE: Drama
DURATION: 75 min.
It will be performed on February 10 at 8:30 pm, with tickets at a price between 15 and 7 euros.