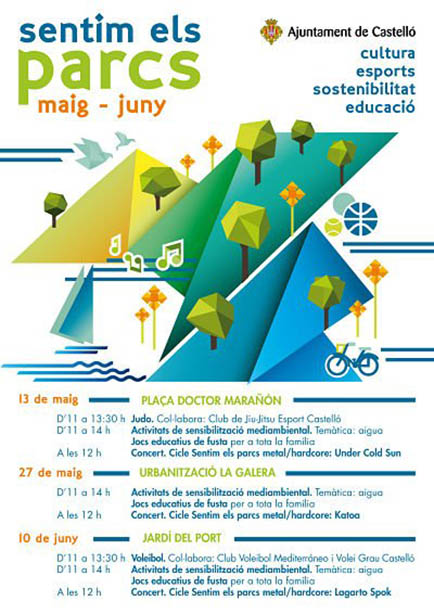 'Sentim els parcs' May and June 2018
Doctor Marañón Square, La Galera Urbanization and Jardí del Port will be the scene of the next days of Sentim els Parcs. On Sundays, May 13 and 27 and June 10, recreational activities aimed at children and families will be held, respectively, to enjoy sports and leisure time in the open air.
An exhibition of judo and volleyball, environmental sensitization campaigns and the performance of the Under Cold Sound, Katoa and Lagarto Spock metal groups and wooden games for the whole family will be part of the 'Sentim els Parcs' offer in the months of May and June.