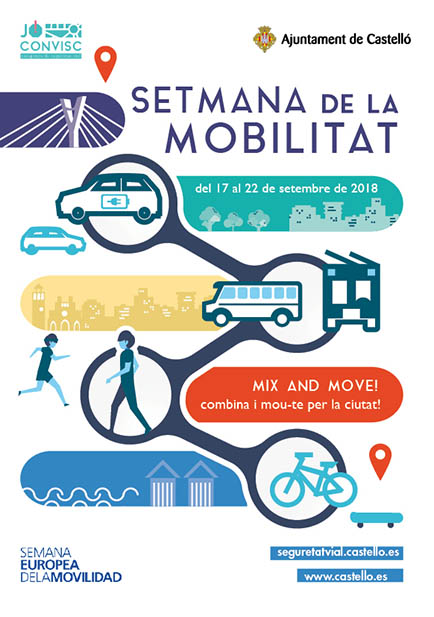 Mobility week in Castellón
The council of Castellón participates in the European Mobility Week and organizes several activities designed for everyone. Throughout the week from September 17 to 23, several workshops and activities related to sustainable mobility will be held in the city of Castellón. The activities of the Mobility Week in Castellón will culminate with the PARK (ing) Day, which will offer many activities centered on Navarra Street.
The shops of Navarra Street will use the space of the blue zone in front of their shops to organize playfull activities or to decorate it with something related to this celebration, which coincides with the European Day Without a Car.
In addition, Navarra Street will be the scene of two concerts by local groups. At 1:00 pm there will be a concert by Simago Lemons and at 6:00 pm it will be the turn of Las Autenticas, to boost this special day and with so many activities for everyone.
Schedule of the MOBILITY WEEK in Castellón