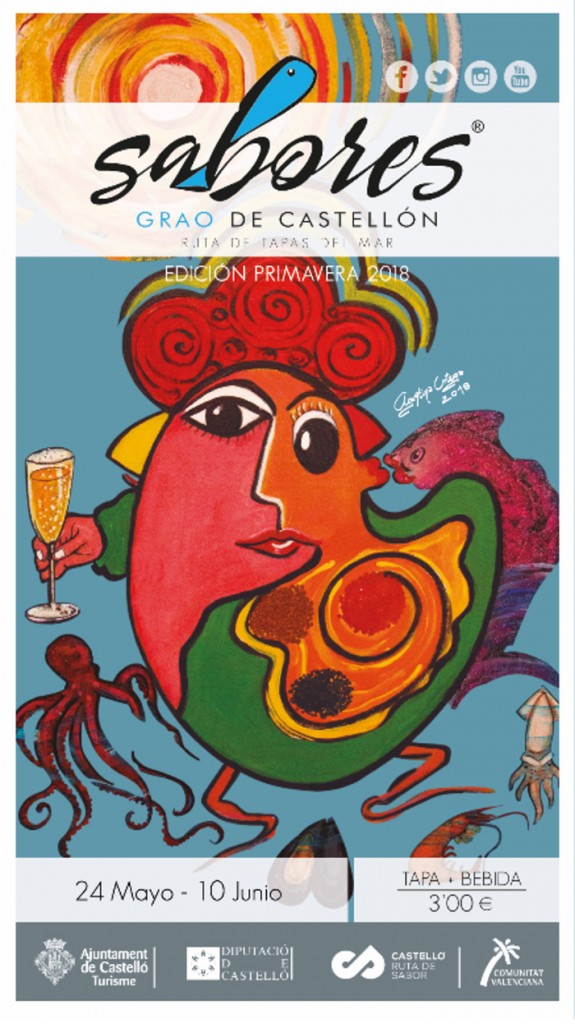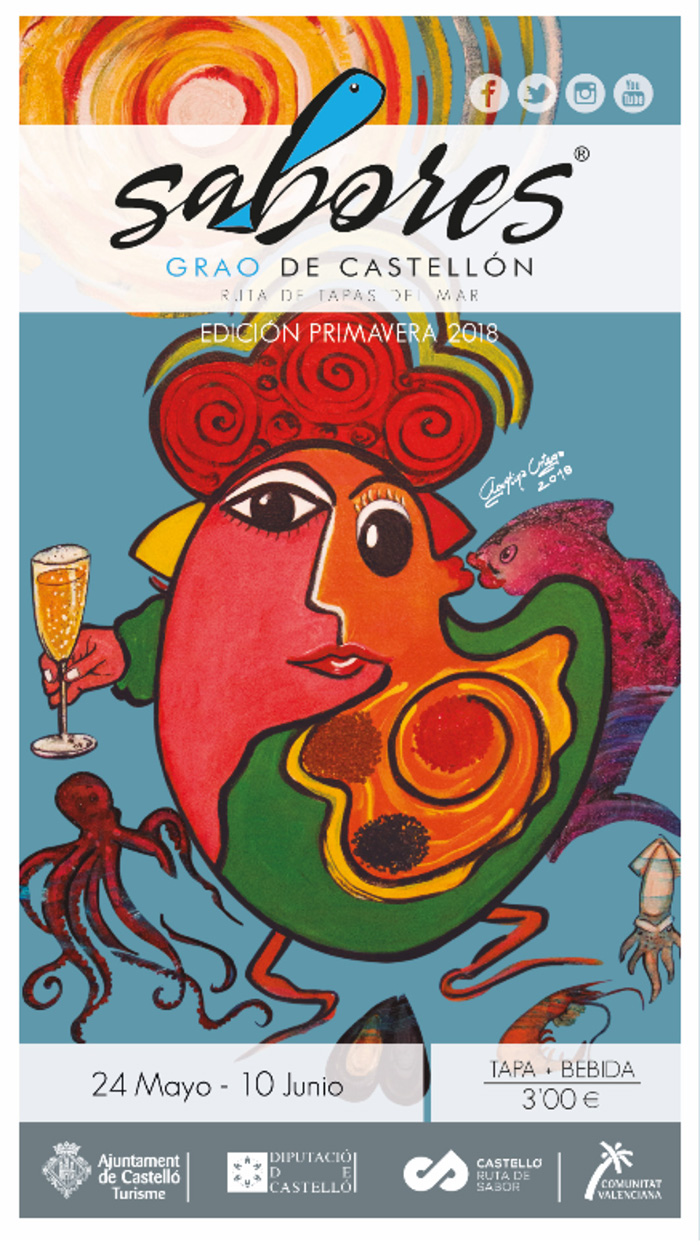 Route of Tapas Sabores of the Grao
Fifteen bars, cafes and restaurants of the Grao of Castellón participate from May 24 to June 10 in the Route of Tapas Sabor of the Grao. Each of the participating establishments will propose two tapas, made with local products and at a popular price.
Each tapa will cost 3 euros, including drinks and can be enjoyed at the premises of the Castellón fishing district.
The people who enjoy the proposed tapas will be able to vote for their favorite tapa and their favorite place and opt for the prizes that will be raffled at the end of the Route of Tapas Sabor of the Grao.
The poster is the work of Castellón artist Agustina Ortega, a work based on her popular "gallina" and which unites this figure with the Mediterranean environment and marine elements. These days are sponsored by the Castellón Provincial Council, the Castellón Ruta de Sabor brand, Estrella Galicia, and the Valencian Tourism Agency, with the collaboration of Estrella Galicia, Hopibar and the travel agency Reser Tours.