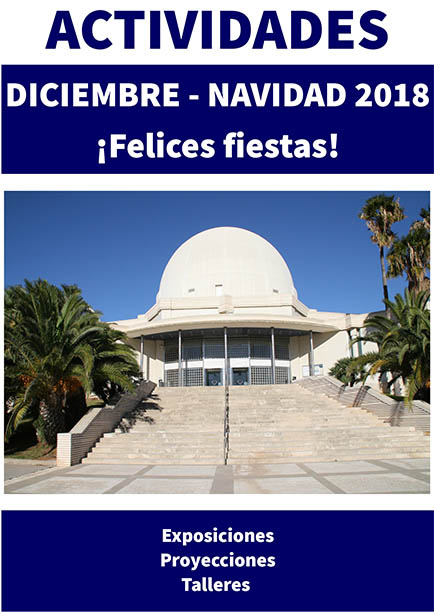 DECEMBER SCHEDULE OF THE PLANETARIUM OF THE GRAO OF CASTELLÓN
The Planetario de Castellón has a complete agenda of activities during the month of December, aimed at families and children. Various workshops and screenings at the dome of the Planetario will be available to astronomy and science enthusiasts.
The first activity of the month is a workshop about the Columbretes Islands, where the assistants will make marine animals by using recycling materials.
On December 9 there will be a workshop, dedicated to teaching the public how to identify the constellations that can be seen in the winter sky. There will also be a workshop to better understand the winter solstice and the perihelion of the sun, on December 23 and 30.
In addition to the screenings at the Planetario de Castellón, on December 16 there will be a free Christmas concert called "Concert under the stars". You can see the complete schedule by clicking on the button below.