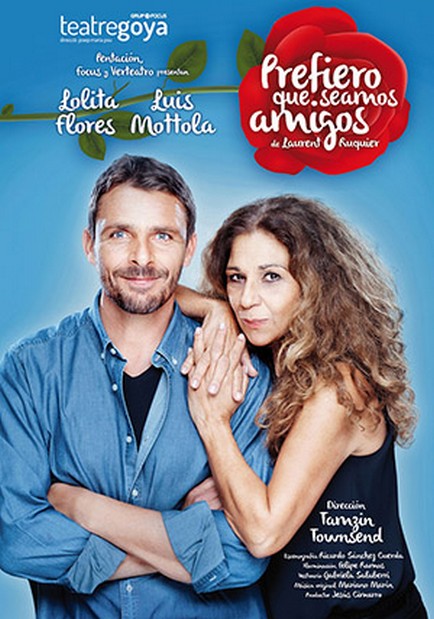 'Prefiero que seamos amigos' in the Main Theater
In this endearing comedy we see two friends, so close and so comfortable one in the company of the other, that when one wants to change the rules of friendship, the other is totally blind and is not able to see beyond. Comedy is served here. One looks for something more passionate than the sofa, the movie and a pizza in the company of the friend while they talk and exchange stories of conquests.
PRODUCTION: Pentación / Bitó / Focus / Verteatro
DRAMATURGY: Laurent Ruquier
DIRECTION: Tamzin Townsend
INTERPRETERS: Lolita Flores / Luis Mottola
GENRE: Comedy
DURATION: 90 min
The performance will take place on March 8 at 20:30, with tickets at a price between 20 to 10 euros.