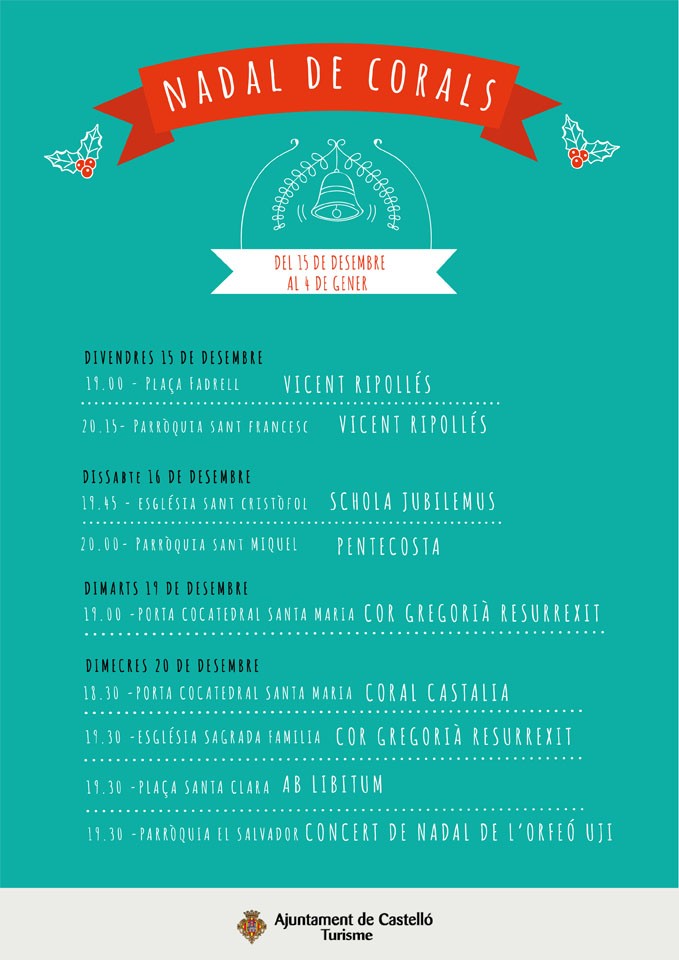 Nadal de Corals, the musical auditions cycle of Castellón
Nadal de Corals is a cycle of musical auditions, organized by the City Council of Castellón de la Plana, performed by the choirs and musical groups of Castellón.
The objective of these choirs is to encourage and stimulate the interpretation of local, national and international musical works. This musical cycle will take place on December 15, 16, 19, 20, 21, 22, 24 and January 4.
In the following document (You can download it here) you will find the schedule of each day, that is, the time and place where the choir will be interpreted as well as the responsible person for the audition.
You can not lose this!