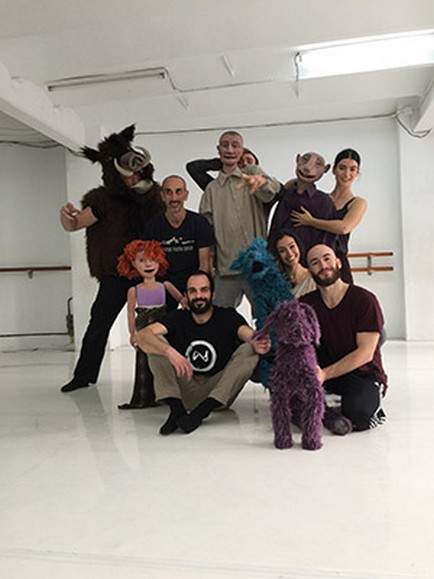 'Molsa' in the Main Theater
It is the story of the separation and reunion of Janinka and her dog, Molsa. The war separates them, but friendship overcomes all barriers and after many adventures and misfortunes they meet again. The work evokes this experience during four moments of the trip. Janinka, Pavel, Molsa and Menta dogs and other characters of the play will tell us this beautiful story of friendship.
PRODUCTION: Teatre Lliure / l'Institut de Cultura de Barcelona
DRAMATURGY: David Cirici
DIRECTION and CHOREOGRAPHY: Thomas Noone
ACTOR: Blai Rodriguez
DANCERS: Joel Mesa / Paula Tato
ORIGINAL MUSIC: Jim Pinchen
GENRE: Dance.
Público familiar (Recomendado para niños a partir de 7 anys)
LANGUAGE: Valencian
DURATION: 47 min
It will be performed on January 28 at 18:00 at the Main Theater of Castellón, with tickets at 4 euros.