THE EVENT IS ORGANIZED ALONGSIDE THE CD EOLO FROM 17 TO 19 JULY, THE WEEK FOLLOWING THE FKSS ALARCÓN WITH THE ARRIVAL OF THE BEST SAILORS IN EUROPE ON THE BEACH OF GURUGÚ.
The Formula Kite Spain Series returns in July to Castellón. There they will contest their second test of the 2020 calendar in Mediterranean waters. It will be from 17 to 19 next July on the coast of the beach of Gurugú, very close to the Grao. The event will be organized in conjunction with the Eolo Castellón Sports Club.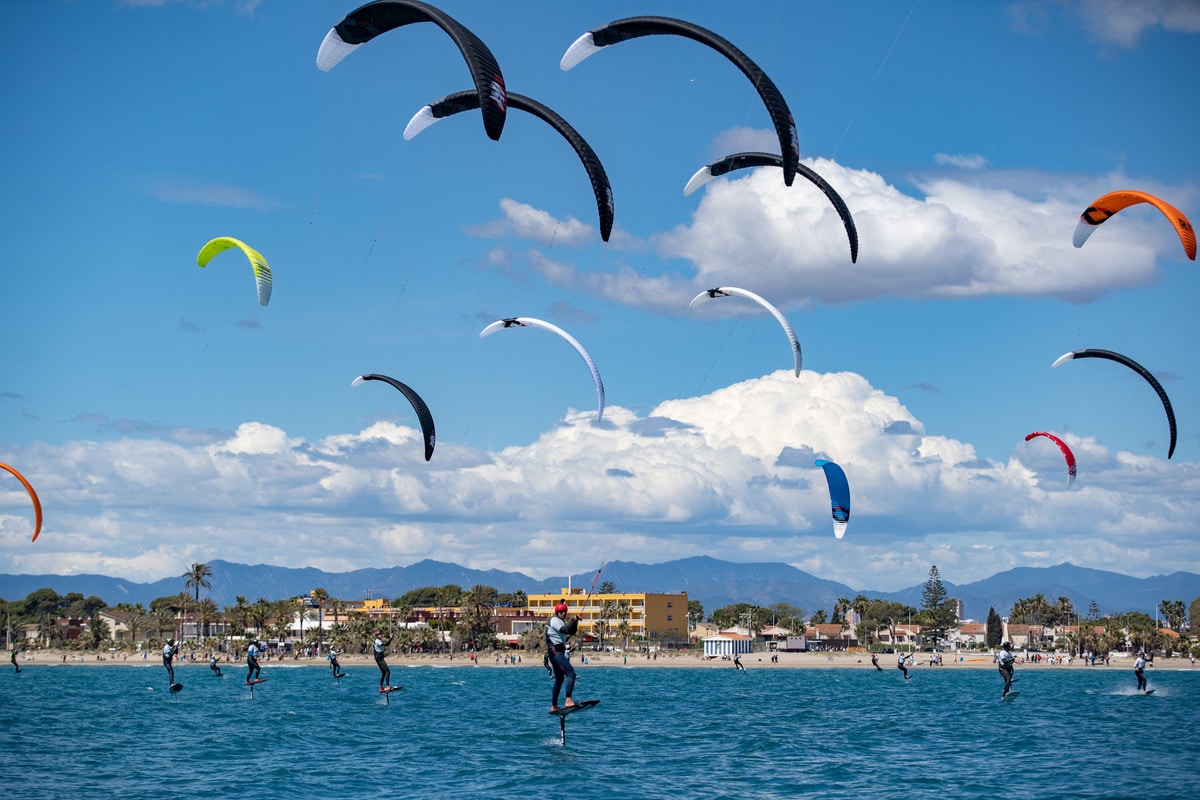 This will be the third time FKSS have been played in the waters of this club after the visit of the circuit in 2018 and 2019.
THE intention of FKSS is to help revive sports activity and the local economy, both slowed by the Covid-19 pandemic. This factor and the total layout of the CD Eolo Castellón after the call of the FKSS have made it possible to carry out what will be the second test of the 2020 calendar of the most important competition in Spain of Kitefoil. In Castellón there will be three categories: Pro, Open and the F-one Formula Kite Amateur.
A large participation of both Spanish and foreign sailors is expected because, by chaining the two regattas, Alarcón and Castellón, it makes the movement of the kiters much more profitable. Smith points to an arrival of good foreign sailors: "We think that French, English, Portuguese, Polish and Russians will come, among others, and that some of the best in Europe will be in both regattas, so we will have a high quality fleet that will join the best Spaniards in the class."