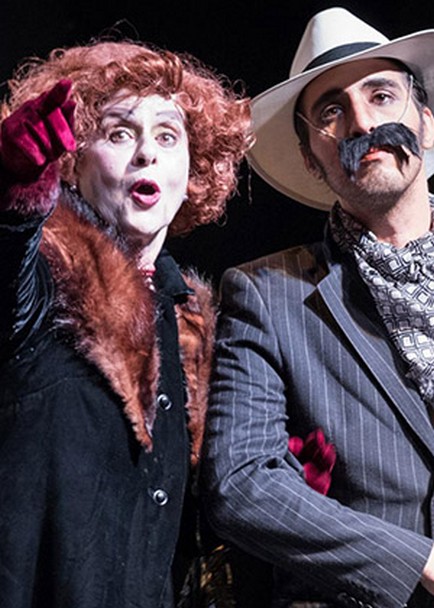 'La visita de la Vella Dama' in the Main Theater
Clara Zachanassian returns to Gúllen, her hometown, to close an open wound many years ago. It has taken 45 years to recover, to plot the plot of revenge and to recover the love of youth. During this time, it has been enriched and curiously, the city has fallen into misery. Now it returns to pass accounts with the past. What will Clara do when the goal of her life has been fulfilled?
PRODUCTION: Farrés Brothers i Cia
DRAMATURGY: Friedrich Dürrenmatt
DIRECTION: Jordi Palet i Puig
INTERPRETERS: Vicky Peña / Xavier Capdet / Ireneu Tranis / Pep Farrés / Jordi Farrés
GENRE: Drama
DURATION: 90 min.
The representation will take place on February 25 at 7:00 pm, with tickets between 20 and 10 euros.