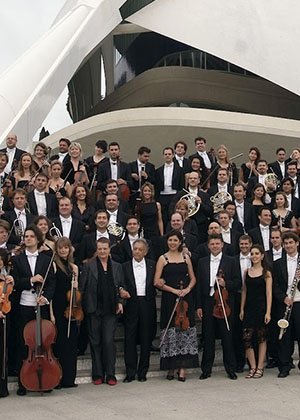 Concert of the Orchestra of the Valencian Community in the Auditorium
The Orchestra of the Valencian Community, considered one of the best European groups, will perform at the Auditorium. This time they will offer a program characterized by the popularity of the works they will perform. Maestro Tebar will direct pieces such as 'El aprendiz de brujo' or 'Sherezade', which are surely well known to the Castellón public.
PROGRAM
The Roman carnival (Berlioz)
A night in Mont Pelat (Mussorgski)
The sorcerer's apprentice (Dukas)
Scheherazade op. 35 (Rimski – Korsakov)
The concert will take place on January 20 strong> at 7:30 pm, with tickets with prices of 25, 15 and 10 euros strong>.