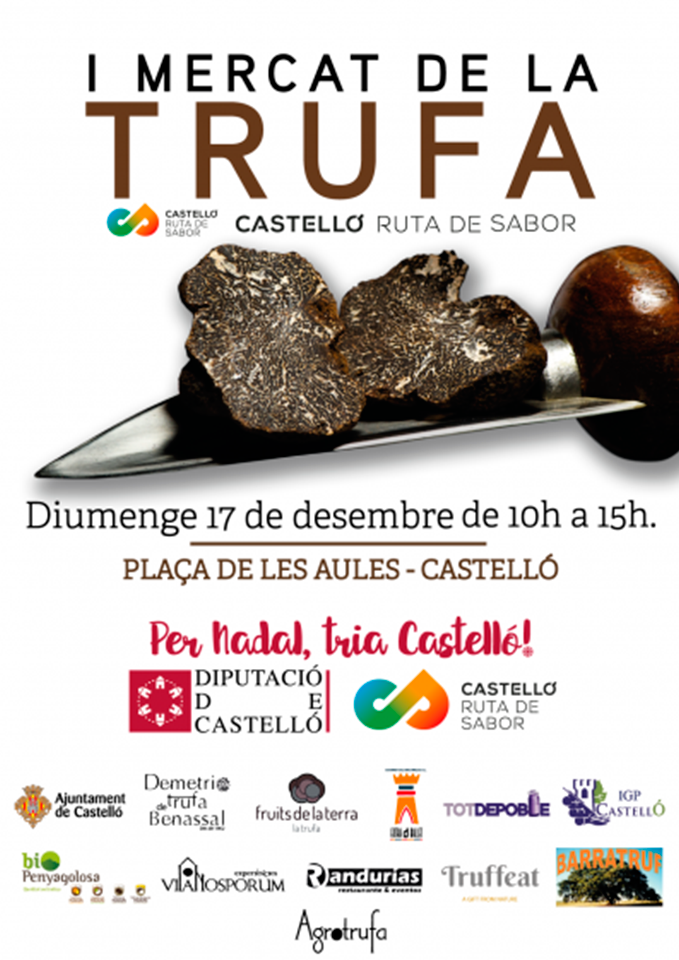 I Truffle market in Castellón
The Provincial Council of Castellón will convert the Las Aulas square into a large market for the black truffle from Castellón to encourage the consumption of this precious mushroom grown in the interior of the province for the next Christmas season.
The I Truffle market in Castellón Flavor Route that will take place next Sunday, December 17, from 10 am to 3 pm in the central Las Aulas square of Castellón.
In this market we can enjoy 15 booths of provincial producers and "truffle pickers", truffism companies, chefs specialized in this precious fungus and live music.
In the same way, from 12 to 13 hours there will be a showcooking with tuber melanospum by chef Kike Peris de Randurías Restaurante y Eventos de Jérica. In this live cooking demonstration guidelines will be given to get a better use of the aroma of the truffle through the product.
The Castellón Council has published a diptych in which the optimal way of consuming the truffle according to its characteristics is explained. In addition, the visitor will also find a recipe to practice at home everything learned in the Truffle market in Castellón Flavor Route in order to taste one of the most appreciated raw materials of international cuisine and that produces much of the interior of Castellón.
We wait for you!