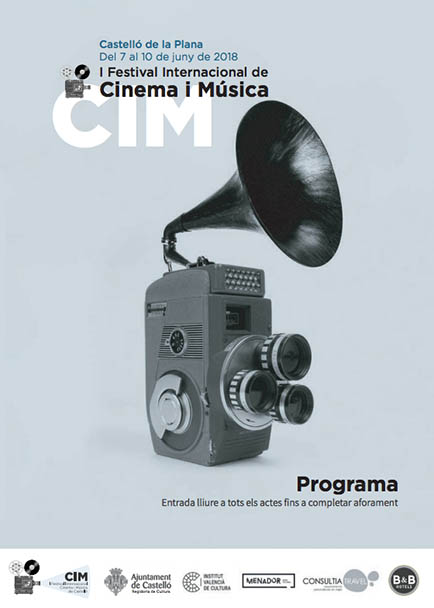 Festival Cinema i Music
Castellón celebrates the festival 'Cinema i Música' from June 7 to 10, during which you can see several musical films in different stages of Castellón.


The Other Side of the Bed; The two sides of the bed; The City of Stars (La La Land); Grease; High Fidelity; Sanz, what I was is what I am; Coco and Florence Foster Jenkins are the titles that can be seen at the Auditori i Palau de Congresos in Castellón and at the Menador, where the short films selected in the CIM competition will be screened.
In addition, the Aladroc prizes will be awarded, in which Aladroc d'Honor will be awarded to the actress Verónica Sánchez and the Aladroc Internacional to the director Stephen Frears.
In addition to the screenings, there will be several parallel activities, such as a round table talking about the phenomenon that led to the film The Other Side of the Bed and a live dance based on the award-winning La La Land in the Plaza Huerto Sogueros.
You can see the schedule of the projections in the image gallery.