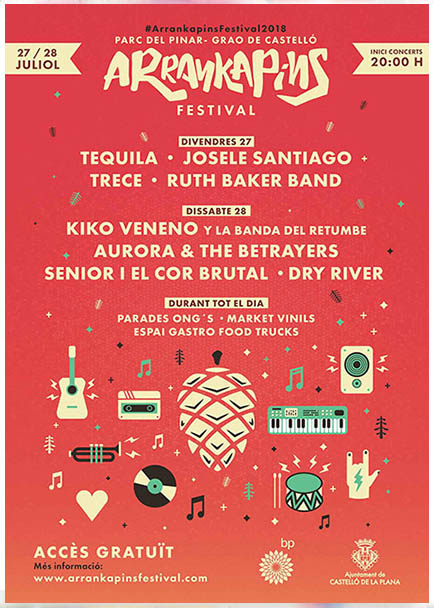 Arrankapins Festival 2018
The Pinar park will receive the visit of a number of artists thanks to the celebration of the Arrankapins Festival, the third edition of a free access musical proposal that seeks to boost the summer in the fishing district.

The Arrankapins Festival will feature rock, and will feature on the stage of Tequila, one of the great names of urban rock of recent decades. Kiko Veneno is another of the big names that will participate in the Arrankapins Festival, in which the Castellón groups will also have an important presence.
The Ruth Baker Band and Thirteen, as well as music in Valencian and several leisure and restoration areas with food trucks, NGO stops and a vinyl record market. The concerts will be held on July 27 and 28 starting at 8:00 p.m.