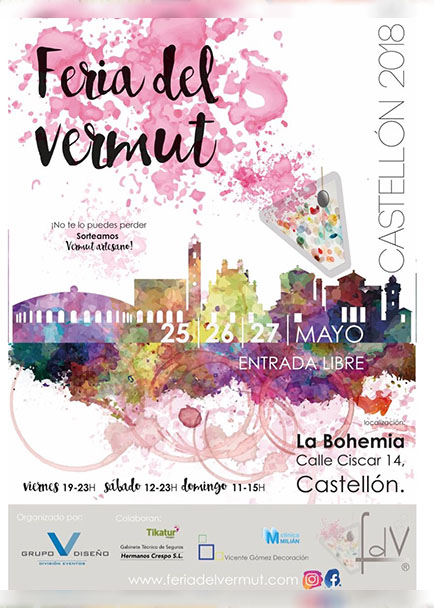 Fair of the Vermut of Castellón
On May 25, 26 and 27 the cultural center of La Bohemia will host the Vermut Fair of Castellón, an event in which you can enjoy several vermuts made by wineries from various points of the Spanish geography and a snack supplement.
The participating wineries are Carmeleta, Baronía de Turís, La Madre del Vermut and Bodega Teulada. The price of each drink will be 2.5 euros, and can be exchanged for both a vermut and one of the snacks that will be available to attendees. During the afternoon there will be paella to taste, although throughout the day you can enjoy chips, olives, mussels and minichapatas for all tastes.
In addition, on Friday there will be a concert with the international singer Alexa, while on Saturday night a giant screen will be enabled to watch the match of the Champions League final.