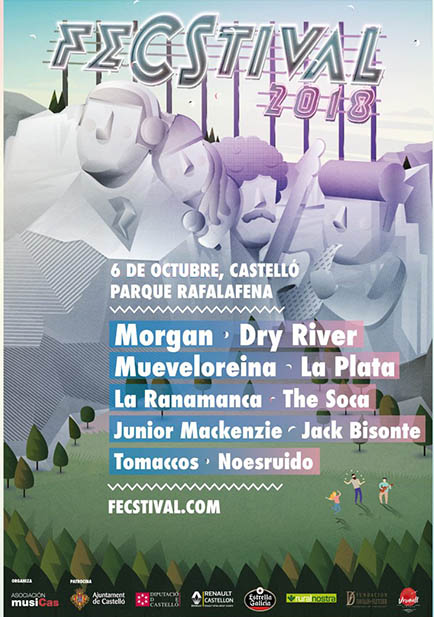 FeCStival 2018
The FeCStival returns to the Rafalafena Park and will have another year with several groups, both local and provincial groups and national groups, who will arrive to offer concerts for all.
Access to Rafalafena Park will be through the door of Pintor Carbó Street, the closest to the Tombatossals roundabout. The FeCStival will open the doors at 11 a.m. and end at 2:00 a.m.
Admission of adults is 10 euros, while children over 3 years pay an entrance fee of 2 euros. Bracelets allow you to leave and re-enter the premises as many times as you want.
The groups participating in the FeCStival are Morgan; Dry River; Mueveloreina; The Silver; The Ranamanca; The Soca; Junior Mckenzie; Jack Bison; Tomacos and Noesruido.