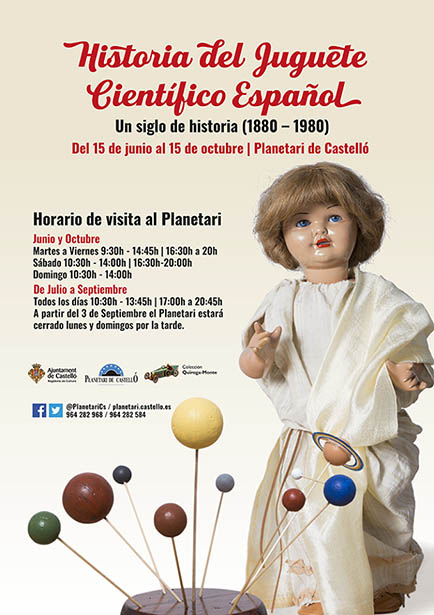 Exhibition of Scientific Toys in the Planetarium
The Planetary inaugurates a new exhibition: "History of the Spanish scientific toy. A century of history (1880-1980) ". This exhibition invites the visitor to a suggestive journey through a part of Spanish history through its games and toys, showing the intimate connection between these and science.
The exhibition is divided into five areas: Toys with lots of energy, From science to inventions, Means of transport through time, Do we play scientists? and Science in women. The pieces come from the Quiroga-Monte collection.
During the months of July to September the Planetarium will be open every day from 10:30 a.m. to 1:45 p.m. and from 5:00 p.m. to 8:45 p.m. As of September 3, the Planetarium will be closed on Sunday afternoons and on Mondays. The exhibition will be open until October 15.