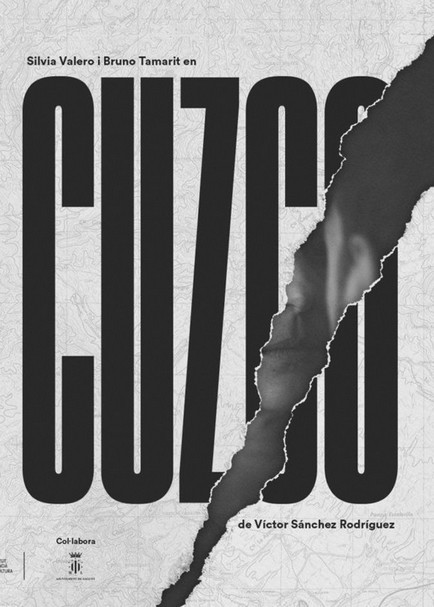 'Cuzco' in the Main Theater
In 2014 Víctor Sánchez Rodríguez traveled to Cuzco to heal himself not from a disappointment, but from the disappointment itself. Live unloved of life. In the middle of the Armas Square, begins to plot this story. A couple travels to Cuzco to save their relationship. If a play tells us the desperate attempts of its characters to avoid their irremediable ending, Cuzco, then, is about two characters trying to get around their abyss.

PRODUCTION: Poble Valencià theater / Valencian Institute of culture
COLABORATION WITH THE SAGUNTO CITY HALL
AUTHOR: Víctor Sánchez Rodríguez
INTERPRETERS: Silvia Valero/Bruno Tamarit
GENRE: Drama
LANGUAGE: Spanish
DURATION: 80 minutes.
It will be performed at the Main Theater of Castellón, on January 21 at 7:00 p.m. Tickets are available from 15 to 7 euros.