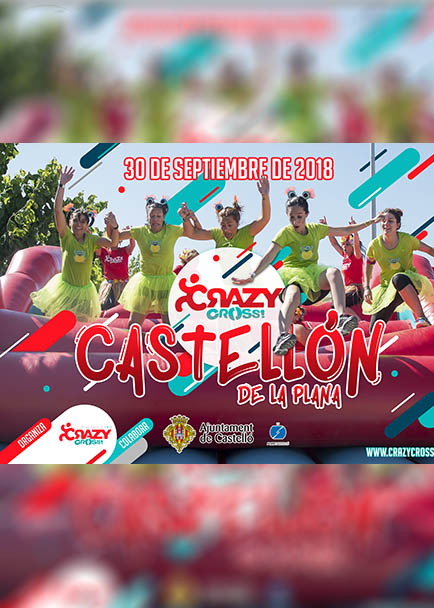 Crazy Cross Castellón
Next September 30, the Crazy Cross race will take place in the Grao de Castellón. This race is not competitive and consists of a circuit of two kilometers full of inflatable obstacles, which has to be given two laps.
The Crazy Cross race is organized by the municipality of Castellón with the collaboration of the Port Authority of Castellón. The Crazy Cross is made with a costume, which will let you know the winner of the most original and fun costume. You can participate individually, with a group of friends or as a family, because the important thing about the Crazy Cross race is having fun and having a great time.
Participating in the Crazy Cross of Castellón costs 8, 10 and 12 euros, depending on whether you participate individually, as a team or as a family. In addition, 2 euros of each registration will be transferred to the Association of Multiple Sclerosis of Castelló. Registration can be done through the website www.crazycross.es and at the time of registration you can choose the start time, since there will be several departures during the day, every 20 minutes and with about 100 participants in each batch.