Days: October 30/31 and November 1, 2017
Place: La Pergola, Passeig Ribalta – Castellon de la Plana.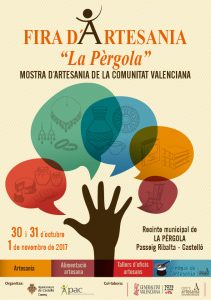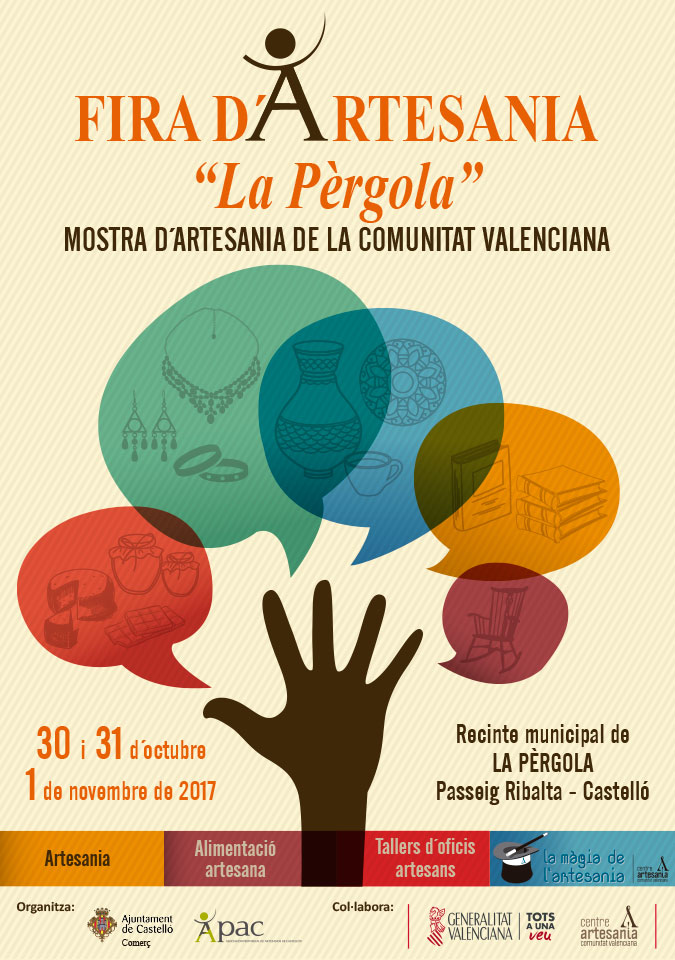 Ceramics, costume jewelery, wood, goldsmith, paper and cardboard, fans, artisanal food and a long etcetera will make Castellón the capital of handicrafts with the celebration of the first Craftsmanship Fair. The event, organized by the Provincial Association of Artisans of Castellón (APAC) and which has the support of the City of Castellón, the Generalitat Valenciana and the Craft Center of the Valencian Community, will place Castellón as the largest showcase of artisan products and of traditional crafts during the days 30 and 31 of October and the 1st of November.
Artisans from all over the Castellón province will go to the Pergola to value the traditional trades, promote them and show that craftsmanship brings a personal stamp to the products.
Activities to highlight:
Craftsmanship
Artisanal Food
Craft workshops
The magic of craftsmanship
The opening hours for the public will be Monday, October 30, from 3:00 pm to 8:00 pm; on Tuesday 31 from 10:00 a.m. to 1:30 p.m. and from 3:00 p.m. to 7:00 p.m. On Wednesday, the festive day for the celebration of Hallowmas, will open uninterrupted from 11:00 a.m. to 9:00 p.m.