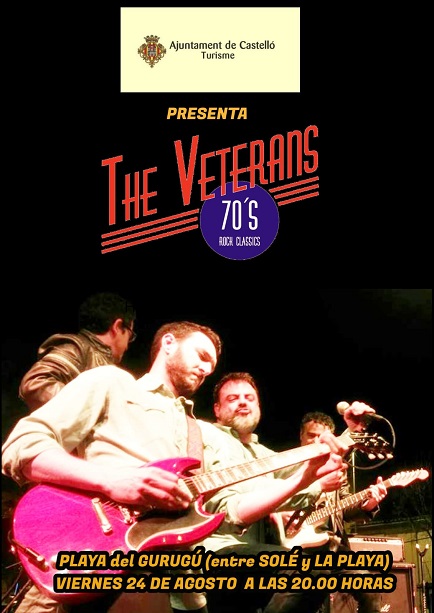 Concert by The Veterans on Gurugú Beach
The Castellón group The Veterans will offer a concert on August 24, starting at 8:00 p.m. on Gurugú Beach of Castelló.
The concert, free, is organized by the Municipal Tourist Board and will allow attendees to enjoy the music of the best rock groups of the 70s, 80s and 90s, since The Veterans has a wide repertoire of group versions. as Led Zeppelin, ACDC, The Who, Van Halen, The Black Crowes, Deep Purple, Black Sabbath and many more.
The group The Veterans was born in the year 2000 and during its already long career it has been changing components, although its musical spirit continues being the same. The best music from the best international groups to enjoy a unique style that lasts over the years.