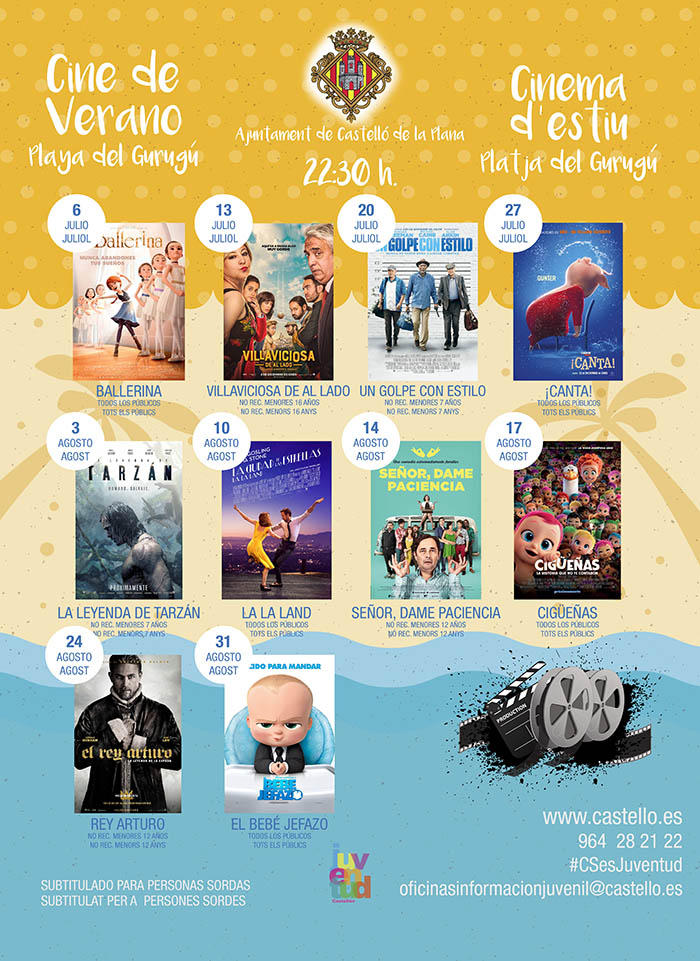 Summer cinema at Gurugú Beach 2018
This Summer returns the Summer Cinema in Playa del Gurugú, with several films for the whole family. The program will begin on July 6 and the last will be on August 31, all at 10:30 p.m.
Animation films, comedies and action and adventure films will be screened every Friday in summer, in addition to August 14, the eve of the August holiday.
The projections on Gurugú beach will allow you to enjoy the cinema on the fresh air of the beach, outdoors and with some of the movies released over the past months.
The projections are free and you have to take a towel to sit on the sand or chairs to see it in the most comfortable way possible. The films are subtitled so that deaf people can also enjoy them.