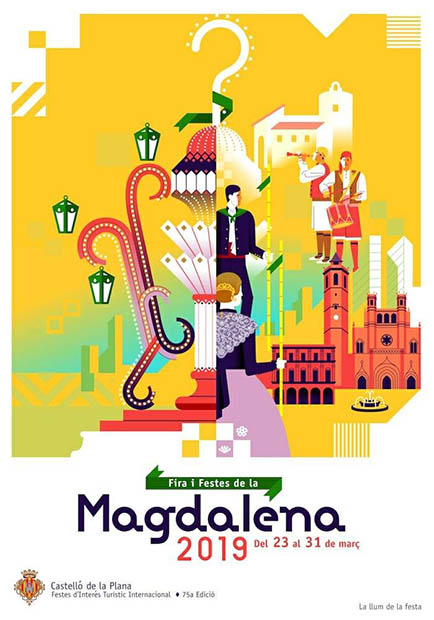 Magdalena 2019
The Magdalena 2019 festivities already have a poster. The poster chosen through the system of public votes has been the one with the motto "La llum de la festa", by Juan Carlos Francisco Mateu.
This is the first time that the winner was presented to the contest to select the poster of the Magdalena festivities, getting to convince the jury that selected his work on the other two selected.
With the election of the 75th anniversary poster of the Magdalena festivities, preparations begin for some festivals that are declared of International Tourist Interest and that will be held from March 23 to 31.