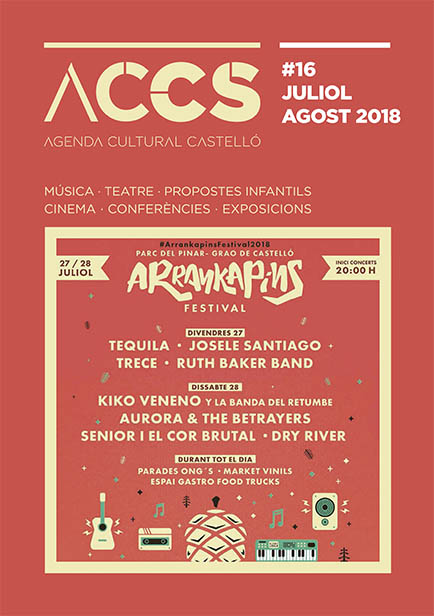 Cultural agenda of July and August in Castellón
Castellón de la Plana offers a varied agenda of activities to enjoy the summer in the city. Both in the city and in the Grao de Castellón you can enjoy an intense list of cultural events that will fill the spaces of the city with very interesting proposals.
The celebration of the Arrankapins Festival in the Pinar del Grao Park, as well as the Undergrau will be the musical proposals for all the fans of live music. In the Menador a series of Queer films will be programmed, which will feature the screening of the movie The Rocky Horror Picture Show, a classic of American musicals that invites the public to participate.
Exhibitions, book presentations and the opening of the old anti-aircraft shelter in Tetuán square are other offers offered by Castellón de la Plana this summer
In the Grao de Castellón you can also enjoy the exhibitions in the Planetarium, which also has an extensive range of workshops and activities for the whole family.