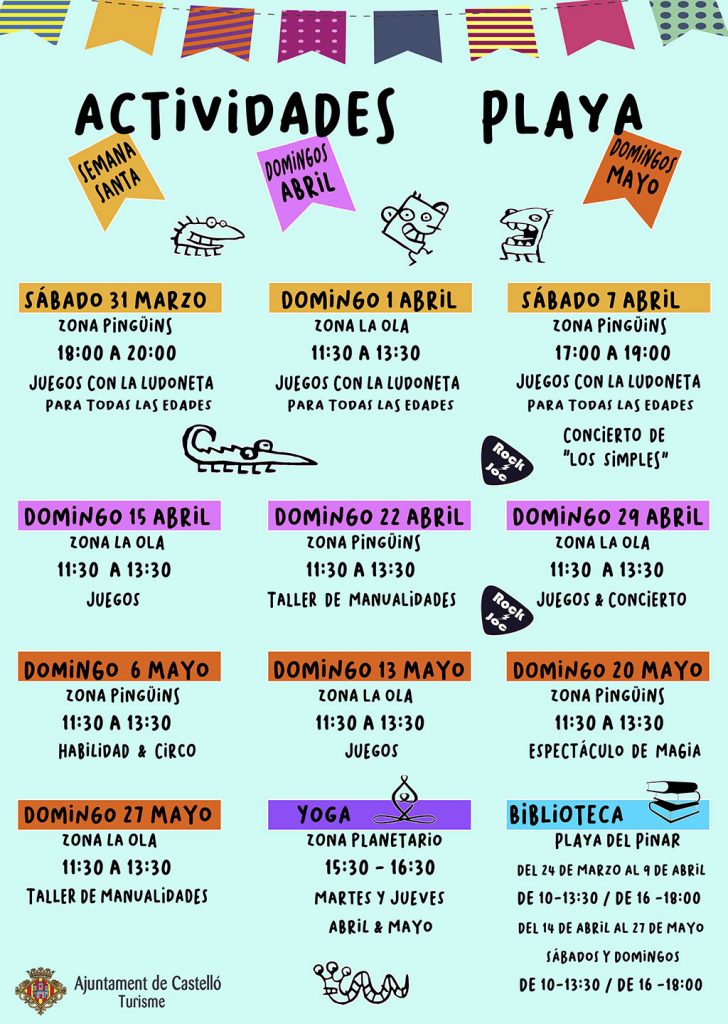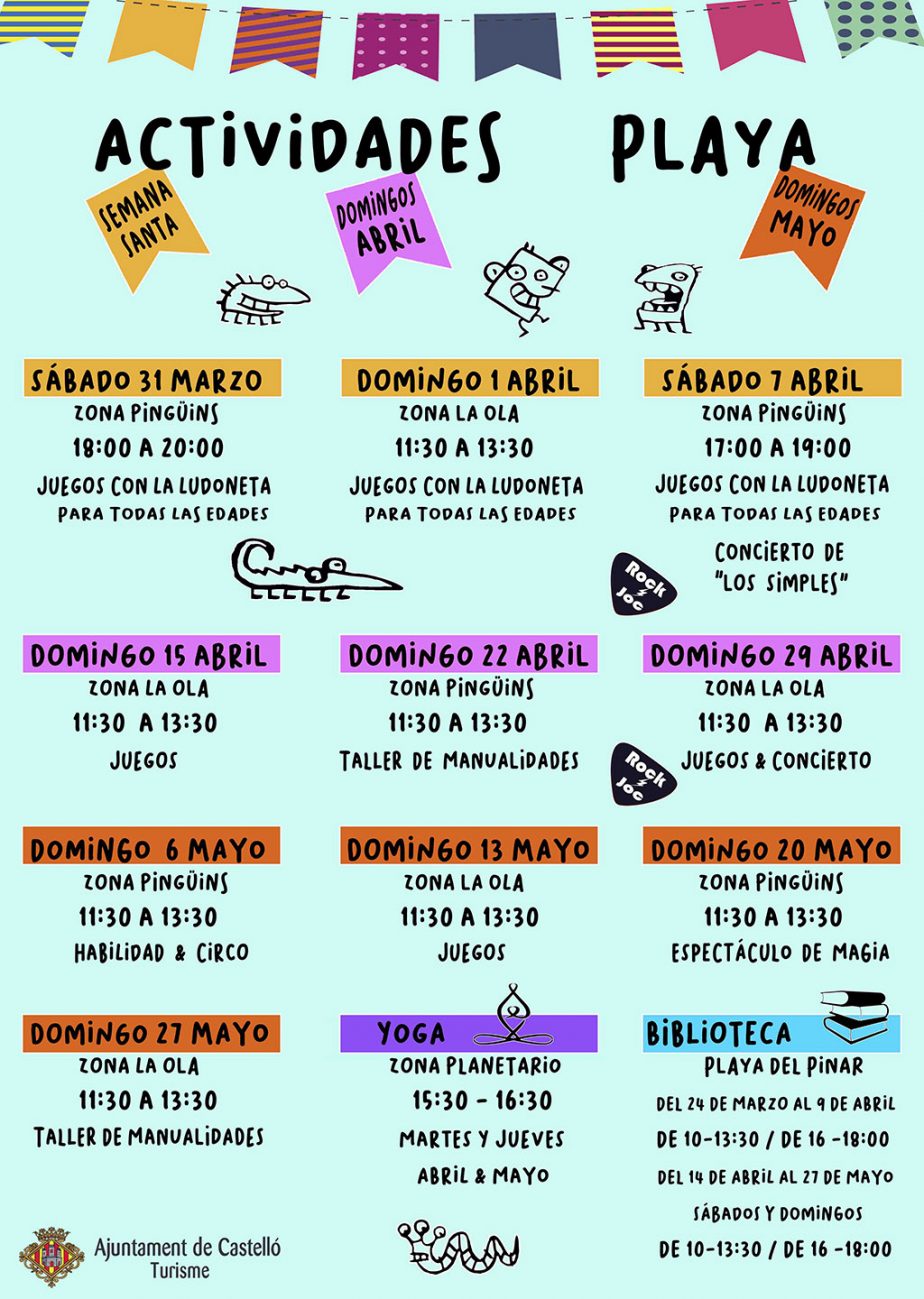 Activities on the beach in April and May
The Tourist Board of Castellón has prepared several activities on the beaches of Castellón for next April. The temperature begins to invite you to walk along the beach and it is increasingly pleasant to visit the beaches of Grao de Castellón.
The Pinar beach area invites you to enjoy time and therefore you can find many activities for the little ones and also for the elderly. The program includes activities for children to enjoy the outdoors and the sun that awaits us in April and May.