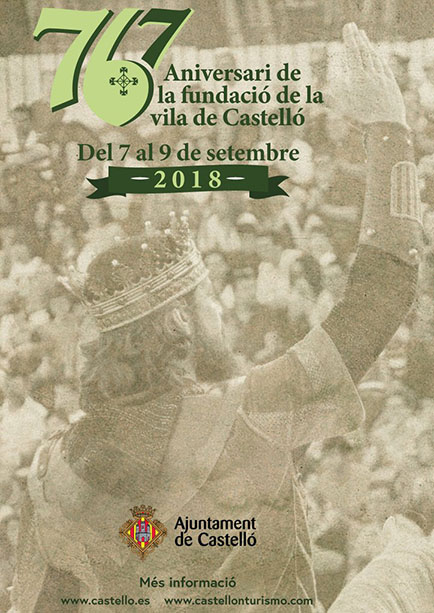 767th Anniversary of the founding of Castellón
Castellón will celebrate the 767th anniversary of its foundation with a hundred activities that include free medieval jousting shows in the bullring, visits to the replica of the Santa María caravel in the port of Castellón and skydiving and air baptisms with plane and hot air balloon at the Grao airfield. From September 7 to 9 there are projected more than 100 activities, including a historical recreation with exhibitions, animation, juggling with fire and children's workshops.


This year, the Gold Medal of the city will be delivered to the Jaume I University, "a fundamental institution for the development of the city", recalled the Mayor of Castellón.
The celebration by the foundation of Castellón will make the return to the city after the summer more exciting and with a great variety of events.
SCHEDULE