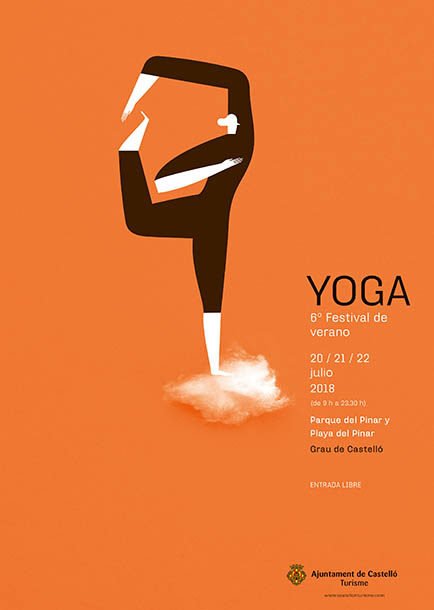 6th Summer Yoga Festival 2018
One more year, the Grao de Castellón will host the Summer Yoga Festival, in which you can practice this discipline at the hand of one of the most prestigious yoga teachers in Spain.
This year will take place on July 20, 21 and 22, from 9 a.m. to 11:30 p.m. The Pinar Park and the Pinar Beach will be the scenarios where this practice can be done. The 2018 Summer Yoga Festival will count, as in previous editions, with live music concerts and other parallel activities, aimed at promoting this practice.
The realization of theoretical-practical workshops, Dances, Art-therapy, Naam Yoga, Meditation and children's activities will be part of the offer of this festival that celebrates its sixth edition on the beaches of Castellón.
Entry and participation in the Summer Yoga Festival is completely free and free.

We also inform you that it is available to all attendees, two areas near the festival where you can park and is free:
Zone 1. Plaza Josefina López. It is a lot that is located next to the ambulatory that is next to the Pinar. It is located between Hermanos Pinzón and Palmeral streets.
Zone 2. Dissuasive parking Workshops of the Port. Old road of the Serradal 5. It is just the turning of the Avenida del Mar towards the Old Road of the Serradal. They were old port workshops that have been converted into public parking.