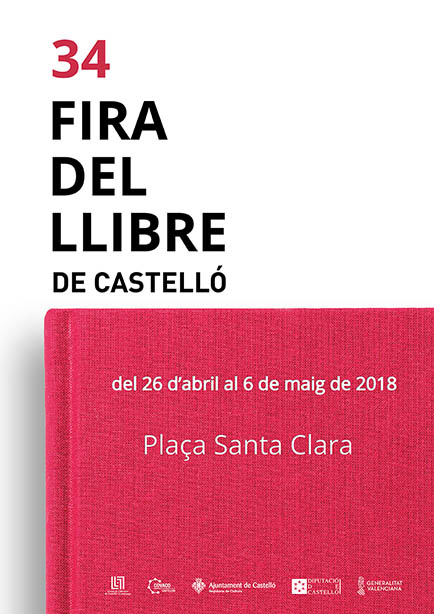 34th Castellón Book Fair
La XXXIV edición de la "Fira del Llibre de Castelló" llenará la plaza Santa Clara de libros.
Los lectores se encontrarán con una auténtica librería en plena calle, con los libros organizados por temas y la posibilidad de poder mirarlos todos tranquilamente. Además, habrá otra carpa dedicada a las actividades culturales.
The XXXIV edition of the "Book Fair of Castellón" will fill the  Santa Clara square with books.
Readers will find an authentic bookshop on the street, with books organized by themes and the possibility of being able to watch them all calmly. In addition, there will be another tent dedicated to cultural activities.