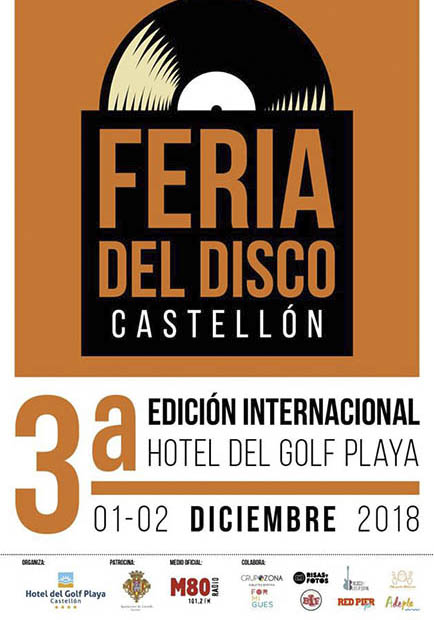 3rd FAIR OF THE VINYL'S RECORDS HOTEL DEL GOLF PLAYA
The Disc Fair of Hotel del Golf Playa will bring vinyl discs to the audience for the third year in a row. This year 2018 will take place on December 1 and 2 and will have exhibitors from Castellón, Valencia, Zaragoza, Madrid, Tortosa, Ciudad Real, England and France.
In addition to the Vinyl Displays, this event will hold other activities, like round tables, exhibitions of reproductions of vinyl covers, presentations of books related to music, acoustic concerts, DJ's and many more, designed both for adults and for children.
The entrance to the fair costs 2 euros, with beer or soft drink included. The ticket is valid for both days. Children are admitted for free, and they may participate in every activity of the event.