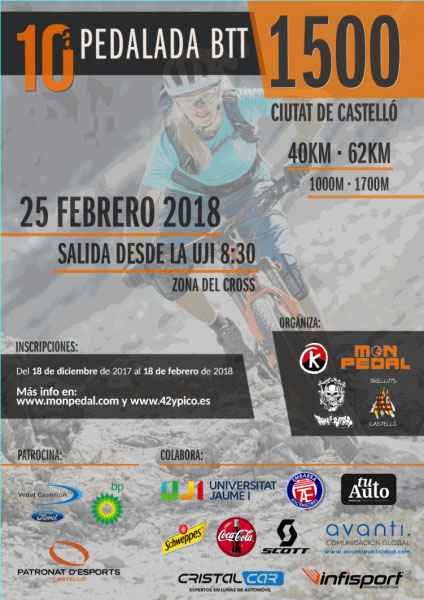 10th Pedaling BTT City of Castellón
The test will take place on February 25th and will leave from the Jaume I University at 8:30 in the morning. Participants in the test can choose between the two options proposed:
40 KM ROUTE: 1000m accumulated slope with medium technical difficulty, any occasional mountain biker will be able to take this route.
62KM ROUTE: Route with accumulated elevation of 1700m with medium technical difficulty, a medium physical condition is necessary to be able to make this route.